Date/Time
Date(s) - 01/09/2020
7:00 pm - 8:30 pm
The Essentials of Creating Compelling Characters
with Lily Malcolm, Dial Books (Penguin)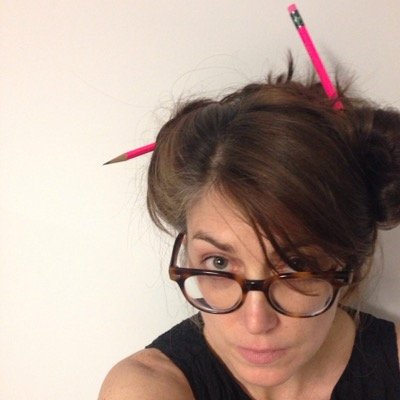 עברית בהמשך / Scroll down for Hebrew
Illustrators, sharpen your pencils and get ready for The Essentials of Creating Compelling Characters with Lily Malcolm, Executive Art Director for DIAL BOOKS, an imprint of Penguin Random House, on January 9, 2020 at 7:00 p.m. Israel Time (noon EST — calculate your local time accordingly!)
THIS WEBINAR WILL TAKE PLACE ENTIRELY IN ENGLISH
Lily will be critiquing our illustrations, which we'll submit anonymously before the webinar.  Lily's talk and critiques will focus on creating characters and the importance of strong characters in illustrating picture books.  If time permits, we'll also have an opportunity at the end to ask our own questions.
You can find more information about Lily and Dial Books here:
https://www.penguin.com/publishers/dialbooksforyoungreaders/
Cost of the webinar is ₪35 (about $10 U.S.).  Registration includes access to the replay, so even if you're not able to attend live, we'll send out a link so you can watch later at your convenience.
When you register on the SCBWI site, you'll have two payment options:  PayPal or Bit.  You can pay by PayPal even without a PayPal account using almost any credit card.  Bit is only available for those living in Israel.  If you choose Bit, we'll send payment information separately.  Your registration is not finalized until you have paid in full for the webinar by one of these two methods.
We'll send out a link to the webinar separately a day or two before the event to everyone who has registered and paid.
All webinar participants will have a special submission opportunity to Lily, who is normally closed to submissions.
Scroll down to register for this webinar.
To submit illustrations to be critiqued during the webinar, please prepare a PDF according to the following requirements:
– One page only with 3 to 5 illustrations (for children and youth)
– No personal information in your PDF, only illustrations
– Submit PDF files by January 6, 2020 to Inbal at igigib@gmail.com with the subject line "SCBWI PDF Illustrations"
– No files will be accepted after this date
Lily will choose which illustrations she will be critiquing during the webinar.  There's no guarantee that she'll be able to comment on every single submission.
So start getting your illustrations ready for Lily… and we'll see you online on January 9th!
מאיירים יקרים,
הוובינר הבא של SCBWI ישראל: איך ליצור דמויות מעניינות, עם לילי מלקולם, ארט דיירקטורית מארה״ב, מהוצאת DIAL BOOKS מבית פינגווין רנדום האוס, יתקיים ביום חמישי 09/01/20 בשעה 19:00 בערב.
במהלך הוובינר לילי תיתן ביקורות לאיורים שלנו, שיוגשו באופן אנונימי לפני הוובינר. ההרצאה של לילי והביקורת שלה יתמקדו באיך ליצור דמויות מלאות חיים ועל החשיבות של דמויות חזקות באיור פיקצ'ר בוקס. אם יישאר זמן, תהיה לנו גם הזדמנות בסוף לשאול שאלות.
תוכלו לקרוא כאן עוד על לילי מלקולם ועל הוצאת DIAL Books :
https://www.penguinrandomhouse.ca/imprints/J7/dial-books
עלות הוובינר 35 ש"ח (מיועד לחברי האגודה בלבד). ההרשמה כוללת גם את הקלטת הוובינר כך שגם אם אין לכם אפשרות להקשיב בזמן השידור החי, נשלח לכם קישור בהמשך כך שתוכלו לצפות בוובינר בזמנכם החופשי.
כשתרשמו דרך האתר, תקבלו שתי אפשרויות לתשלום: דרך פייפאל או דרך ביט. ניתן לשלם דרך פייפאל גם אם אין לכם עדיין חשבון פייפאל, דרך כמעט כל כרטיס אשראי. אם תבחרו לשלם דרך ביט, נשלח לכם פרטי תשלום בנפרד. ההרשמה שלכם אינה סופית עד שלא תשלימו את התשלום לוובינר דרך אחת משתי הדרכים הללו.
קישור לוובינר ישלח בנפרד, יום או יומיים לפני האירוע, לכל מי שנרשם ושילם.
לאחר הוובינר נוכל לשלוח הגשות של דוגמאות איור ללילי, שבאופן רגיל סגורה להגשות.
תרשמו לוובינר בעמוד הזה למטה.
אם אתם רוצים להגיש איורים לביקורת במהלך הוובינר, עליכם להכין קובץ PDF לפי ההוראות הבאות:
– קובץ של עמוד אחד בלבד ובו 3 עד 5 איורים (מתחום האיור לילדים ונוער).
– אין להוסיף לעמוד שם או פרטים אישיים שלכם, רק איורים.
– שימו לב: את הקובץ יש לשלוח עד לתאריך 06/01/20 לענבל, לאימייל: igigib@gmail.com
– ולרשום בשורת הנושא: PDF SCBWI Illustrations
– לא יתקבלו הגשות לאחר מועד זה.
לילי תבחר לאלו איורים להתייחס במהלך הוובינר. אין כל הבטחה שהיא תוכל לעבור על כל ההגשות.
אז התחילו לבחור את האיורים הטובים ביותר שלכם להגשה ללילי… נתראה אונליין ב-9 בינואר!
בברכה,
ענבל גיגי בוסידן, מנהלת תא המאיירים
SCBWI ישראל
Attendance Information
{{ticket_name}}
{{{ticket_price}}}
{{coupon}}
{{coupon_amount}}
{{{workshops_options}}}