Date/Time
Date(s) - 09/24/2019
7:00 pm - 8:00 pm
עברית בהמשך
NOTE:  This event will take place entirely in English.
Registration opens Sept 1; scroll down to register.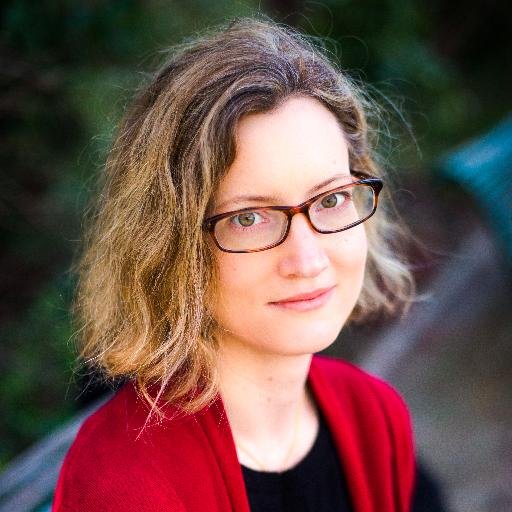 We're kicking off the year with a webinar on September 24, 2019 at 7:00 p.m. Israel time (12 noon EST; 11 a.m. CST) with agent Jennifer Mattson of the Andrea Brown literary agency.  Jennifer represents both writers and illustrators.
Get started submitting your work professionally to agents and/or editors!  If you're already submitting, or if you're frustrated with the submissions process, Jennifer will have tips and tricks you need to know to make your queries stand out.  She'll talk about the following questions…
– What do agents do?
– What do they look for when they open up your email?
– Who's the best agent for my work?
– What's the best way to get their attention?
– What should you put in your query letter?
And here's the exciting part: We'll be submitting OUR OWN query letters to Jennifer ahead of time.  Then, she'll choose a few to share during the webinar.  She'll talk about what works best and what could be improved in each letter.
But there isn't much time!  So… if you've written a great query letter, or you have one you're stuck with, send the complete query letter — not just the pitch — as a DOC/DOCX file to Tzivia by September 8th at Tzivia@tzivia.com.  DO NOT SEND YOUR STORY/PORTFOLIO, JUST THE LETTER.
[Clarification: In this webinar, we'll be discussing query letters — not just pitches.  Yes, a great pitch is a component of a great query letter.  But it's not the only thing.  We'll look at how to open the letter and other elements that get an agent's attention as well.]
Remember, Jennifer won't have time to talk about every single query.  She'll choose the ones that she thinks will help the most people.  We've also asked her to leave 15 minutes for Q&A at the end.
As a bonus, we'll have a special submission window after the webinar.  While Jennifer is regularly open to queries, we'll give you a unique code after the webinar to include in your email subject line.  For a limited time, your query will go to the top of her submissions pile and will receive a personal response.
The cost for this webinar will be ₪35 (that's just over $9 U.S., if you're joining us from abroad!).  It's open to SCBWI members only, and registration opens September 1st — scroll down to view the registration form.  If you don't see the form, ensure that you are fully logged in to your SCBWI account, since this event is only open to SCBWI members.
The price of registration includes access to the recording!  So sign up even if you can't make it on September 24th at 7:00 p.m., and you can watch it later and still submit to Jennifer.
Did you volunteer before or during our SAIL AWAY conference in June???  One reason we wanted to offer this webinar was to thank all our wonderful volunteers.  Contact Tzivia@tzivia.com for a coupon code that will let you register and enjoy the webinar FREE.
ההרשמה נפתחת ב-1 לספטמבר בעמוד הזה (למטה).  הוובינר יערך רק באנגלית.
נפתח את השנה החדשה בוובינר, ב24.9.2019 בשעה 19:00 שעון ישראל, עם הסוכנת ג׳ניפר מטסון מסוכנות אנדראה בראון בארה״ב. ג׳ניפר מייצגת גם סופרים וגם מאיירים.
התחילו להגיש את עבודתכם באופן מקצועי לסוכנים ועורכים! אם אתם כבר מגישים, או אם אתם מתוסכלים מתהליך ההגשה, ג׳ניפר תשתף אתכם בטיפים וטריקים שכדאי להכיר כדי שההגשות שלכם יבלטו בשטח. היא תדבר על הנושאים הבאים:
מה עושים הסוכנים? –
מה הם מחפשים כשהם פותחים את האימייל שלך? –
מיהו הסוכן המתאים ביותר עבור העבודה שלך? –
מהי הדרך הטובה ביותר לעורר את תשומת ליבם? –
מה צריך לכלול במכתב ההגשה? –
והנה החלק המרגש: אנחנו נגיש את מכתבי ההגשה שלנו לג׳ניפר מראש. ג׳ניפר תבחר כמה מכתבי הגשה שאותם היא תשתף במהלך הוובינר. היא תראה לנו מה עובד טוב ומה צריך שיפור בכל מכתב.
אבל אין הרבה זמן! אז… אם כבר כתבתם מכתב הגשה, או יש לכם מכתב שאתם ״תקועים״ איתו, שלחו את מכתב ההגשה המלא – לא רק את הפיץ׳ של הסיפור – כקובץ Doc / Docx לציביה עד לתאריך 8.9.19 לאימייל: Tzivia@tzivia.com
*** אל תשלחו את הסיפור או הפורטפוליו שלכם, רק את מכתב ההגשה!
(הבהרה: בוובינר הזה נדבר על מכתבי ההגשה – לא רק על הפיץ׳. כמובן, פיץ׳ מצוין הוא מרכיב מרכזי של מכתב ההגשה, אבל זה לא הדבר היחיד. נבחן כיצד לפתוח את המכתב ומרכיבים נוספים שיתפסו את תשומת הלב של הסוכן.)
זכרו, לג׳ניפר לא יהיה זמן לדבר על כל מכתבי ההגשה שהיא תקבל מכם. היא תבחר כמה שלדעתה יעזרו להכי הרבה אנשים. ביקשנו מג׳ניפר גם להשאיר בסוף 15 דקות לשאלות ותשובות.
כבונוס ייחודי, תקבלו חלון הגשה מיוחד לאחר הוובינר. אמנם ג׳ניפר פתוחה להגשות בד״כ, אבל היא תיתן לנו קוד בלעדי אחרי הוובינר שאותו נכלול בשורת הנושא של האימייל של ההגשה. למשך זמן מוגבל, ההגשה שלכם תעלה לראש התור ותקבלו מג׳ניפר תגובה אישית.
עלות הוובינר היא 35 ש״ח. השתתפות פתוחה לחברי אגודת SCBWI בלבד, וההרשמה נפתחת ב1.9.19 בעמוד הזה (למטה). אם אתן/ם לא רואים את טופס ההרשמה אחרי תאריך זה, יש להיכנס לאתר דרך חשבון SCBWI שלכן/ם.
עלות ההרשמה כוללת גם גישה להקלטת הוובינר! אז הירשמו אפילו אם אינכם יכולים להשתתף ב24.9 בשעה 19:00, ותוכלו לצפות בהקלטה מאוחר יותר ועדיין להגיש לג׳ניפר.
האם התנדבתם לפני או בזמן הכנס שלנו SAIL AWAY ביוני??? אחת הסיבות שרצינו לקיים את הוובינר הזה היא כדי להודות לכל המתנדבים הנהדרים שלנו. פנו בבקשה לציביה (Tzivia@tzivia.com ) כדי לקבל קוד קופון שדרכו תוכלו להירשם וליהנות מהוובינר בחינם!
Are you a member of SCBWI?
Did you know that SCBWI members always receive a discount on events?
Whether Regional events or the International Conference, all members receive a discount.
Are you a member of SCBWI?
If so, please log in before continuing with your event registration.
If not, please consider becoming a member. Click here to learn about membership benefits.
Thank you,
SCBWI
General Information
First Name
{{dbem_first_name}}
Last Name
{{dbem_last_name}}
Badge First Name
{{dbem_badge_fname}}
Country
{{dbem_country}}
Address
{{dbem_address}}
Address 2
{{dbem_address_2}}
City
{{dbem_city}}
State / Province / UK County
{{dbem_state}}
Zip/Post Code
{{dbem_zip}}
Occupation
{{dbem_occupation}}
Phone
{{dbem_phone}}
Email
{{user_email}}
Website
{{user_url}}
Badge Last Name
{{dbem_badge_lname}}
Badge Middle Name
{{dbem_badge_middle_name}}
Attendance Information
{{ticket_name}}
{{{ticket_price}}}
{{coupon}}
{{coupon_amount}}
{{{workshops_options}}}